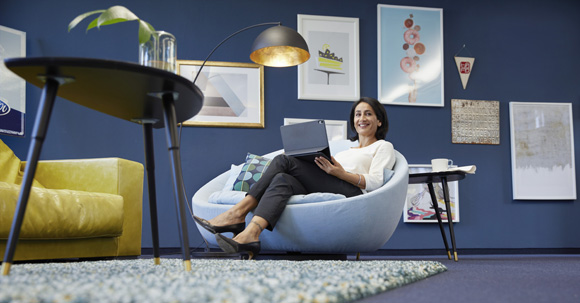 Bahlsen is an international sweet biscuit manufacturer and one of Germany's best-known family-owned companies. Since its foundation in 1889, the name has stood for reliable, consistent and future-oriented action, well-known brands such as BAHLSEN, LEIBNIZ, PiCK UP! and RAWBITE, innovative products and profitable growth – both nationally and internationally. Bahlsen owes its continuing success to the passion of its approximately 2,700 employees. They are the heart of Bahlsen and together they face the challenges of the future: with curiosity, courage and support.  
Join us as
Finance Business Partner/ Controller (f,m,d)
for Brand or Commercial or our Private Label Bisquiva
Your responsibilities
Joining the "One Finance" Team as a Finance Business Partner – a centrally organized Finance function within the Bahlsen Group – you will be dealing with the most relevant and most urgent topics Bahlsen as a FMCG company faces these days.
Strategic business decisions, volatile procurement markets, active margin management, tender negotiations and driving the Innovation process sound familiar to you? Then take the opportunity, join our team and drive the best financial decisions for this business.
You will be responsible for all aspects of reporting, planning, forecasting and scenario calculations. By translating numbers into your story, you will ensure that the current business status resonates with all stakeholders. You will make the best possible contribution to our business development while meeting all local financial requirements.
As a Finance Business Partner Group with focus on brand you accompany the marketing function including responsibility and the innovation process in all financial matters. Key elements are continuous analysis and scenario planning including chances and risk assessments. Furthermore your tasks will include the planning, monitoring and steering of strategic and operative advertising investments and its return on investment (ROI) as well as assortment analysis and it's steering together with the Marketing team.
As a Finance Business Partner Group with focus on commercial you will actively help to drive Bahlsen´s margin management. The combination of bringing pricing actions, product cost calculations, procurement implications and profitability measures together will be part of your daily responsibilities.
As a Senior Finance Business Partner for our Private Label you will be the team leader for Business Partnering Finance Bisquiva, ensuring focus and continuous development is aligned with changing business needs and driving connectivity within our Finance community. Combining market development, product cost calculations, procurement implications and profitability measures will be part of your daily responsibilities. Besides you control and improve (internal) financial business processes.
You help identifying business/ financial challenges in an independent, pro-active and constructive manner. You develop and discuss solutions and recommendations, align within your colleagues as well as with your stakeholders on eye-level and become a trusted and frequently consulted Business Partner who makes decisions in the best interest of the entire company.
In your role as a Finance Business Partner outside-in thinking is in your comfort zone. You become an ambassador who strengthens the "outside-in view" in all entrusted financial matters and helps shaping the future of Bahlsen.
Your profile
You gained first professional experiences in the area of business administration/ controlling or you already have a broad track record of former Finance positions you worked in? We will find the right challenge for you.
Ideally, the FMCG environment is familiar to you.
You have a Beachelor´s or Master Degree, ideally with focus on business administration/ controlling.
You have the ability to translate numbers into a story.
You want to have an impact on better business decisions, have a business-oriented attitude and can build strong relationships in- and outside of our ONE FINANCE organization.
You have a strong and solid understanding of processes, as well as strong analytical, technical and business skills. You are always able to "connect the dots".
Your working style is characterized by a high degree of initiative and result orientation, always with the will to succeed.
Your personal strengths include a confident manner, conflict resolution, problem-solving skills, as well as teamwork.
You have high knowledge of all standard office applications as well as SAP BW/BO and BI.
As our team is characterized by a global orientation, a very good command of written and spoken English rounds off your profile.
Besides these exciting tasks we offer:
Great colleagues who are looking forward to reinforcements in the team
A workplace in the heart of Hannover
Flexible working hours and a very good company canteen
Many fitness and sports opportunities with Hansefit
A job with a value-driven, family-owned company in transition that aims to be a "Thoughtful Company" pioneer in the food industry
Has this whet your appetite? Then submit your application, together with your earliest starting date and all documentation, to our careers site:
www.bahlsen.jobs