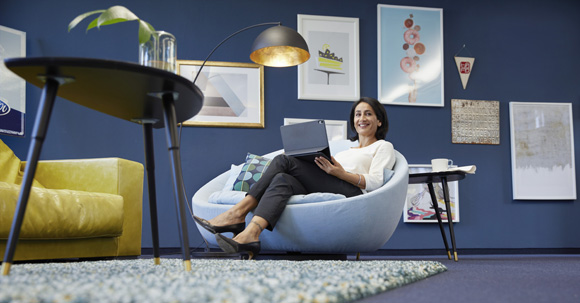 Bahlsen ist eines der bekanntesten deutschen Familienunternehmen. Seit der Gründung 1889 steht der Name für verlässliches, konsequentes und zukunftsorientiertes Handeln, bekannte Marken wie z.B. BAHLSEN, LEIBNIZ, PiCK UP! und RAWBITE, innovative Produkte und profitables Wachstum - national sowie international. Den anhaltenden Erfolg verdankt Bahlsen der Leidenschaft seiner rund 2.700 Mitarbeiter. Sie sind das Herz von Bahlsen und gemeinsam stellen sie sich den Herausforderungen der Zukunft: mit Neugier, Mut und Rückhalt.  

We are looking for you as
IT Enterprise Architect & Digital Program Manager (m/w/d)
Your Responsibilities
Define, manage, review and execute the Enterprise Architecture with its Application Landscape
and Interfaces Design.
Drive forward innovation management at process, product and technology level together with
the specialist departments. Analysis of the current situation, discussion of the requirements that
are to be solved with the help of new digital approaches.
Design, steer, establish & account for the IT Demand Management Process and to channel
Business demands for IT by being a collaboration and sparring partner for the business owners
and by identifying growth and optimization potentials through business / process changes and
with digital approaches.
Create awareness about Business priorities and IT value contribution and engage the
communication and alignment between Business and IT.
Manage the B.Digital programme taking into account business demand, quality, budget, time and
organizational readiness.
Coordinate and monitor the execution of the BSO program incl. successful handover of the
projects as part of the B.Excellent Lead Team. Thereby you lead the Digitalisation Managers in
the production sites.
Your profile
Strong leadership skills as well as the ability to create a holistic integrated view on the
enterprise with a good understanding of the business model.
Deep knowledge of IT Architecture Principles, Technology Trends, Software Development
Principles and Methodologies.
Very good Project and Risk Management, Governance, Communication and Process Management skills
Fluent English language skills due to international work environment
Does this whet your appetite? Then please apply, stating your salary requirements, on our careers page: www.bahlsen.jobs