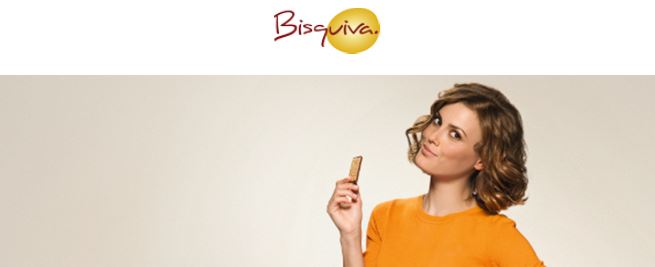 As part of the Bahlsen Group, Bisquiva GmbH & Co. KG develops sweet biscuits which are produced and distributed as private labels of the respective trade partners. With 5 modern production sites and sales in over 60 countries worldwide, we are one of the leading sweet biscuit manufacturers in the private label sector. Our corporate culture is based on the values of curiosity, courage and support, which our employees actively live every day. The pioneering spirit of our founder is still a special commitment for us today: Innovation by tradition since 1889.

Join us as
Finance Senior Business Partner (Controller) Private Label (f,m,d)
Your Responsibilities:
Joining Bisquiva as a Senior Business Partner Finance, you will deal with the most important and pressing financial topics a FMCG Private label business faces these days. Strategic business decisions, volatile procurement markets, active margin management, tender negotiations, outside-in thinking and Private Label-specific value chain analysis sound familiar to you? Then take the opportunity, join our team and drive the best financial decisions for this business.
In your position, you will actively drive Bisquiva's margin management. Combining market development, product cost calculations, procurement implications and profitability measures will be part of your daily responsibilities. Besides you control and improve (internal) financial business processes.
You will be the team leader for Business Partnering Finance Bisquiva, ensuring focus and continuous development is aligned with changing business needs and driving connectivity within our finance community. You smartly manage a cross-functional matrix structure, reporting directly to the Finance Director of the Bahlsen Group.
You will work with our senior leaders to make the most of each situation. You will zoom into customer individual specifics, applying your comprehensive understanding of commercial deliverables and simultaneously zoom out to drive harmonization and efficiencies.
You will be responsible for all aspects of reporting, planning, forecasting and scenario calculations. By translating numbers into your story, you will ensure that the current business status resonates with all stakeholders. You will make the best possible contribution to our business development while meeting all local financial requirements.
Preparing strategic and operational business decisions, driving their implementation and, together with your team, being the first point of contact when it comes to alignment with top management and customer teams for all relevant trading topics is at the heart of this role.
You will identify business/ financial challenges in an independent, pro-active and constructive manner. You will drive solutions and recommendations with your business partners on eye level and become a trusted and frequently consulted Business Partner who makes decisions in the best interest of the entire company.
As a facilitator of Commercial Expertise, outside-In thinking is in your comfort zone. You will act as an ambassador who strengthens the "outside-in view" in all entrusted financial matters.
Your profile:
You have 5+ years of professional experience in the area of controlling, ideally also in an FMCG environment.
You have a Bachelor's or Master Degree, ideally with focus on business administration / controlling.
You have the ability to translate numbers into a story.
You have a strong business acumen.
You want to have an impact on better business decisions and actively drive harmonization.
You have the high ability to take others along - your team and stakeholders.
You have a strong business-oriented attitude and can build strong relationships in- and especially outside of our finance community.
You have a strong and solid understanding of processes as well as strong analytical, technical and business skills. You are always able to 'connect the dots'.
Your working style is characterized by a high degree of initiative and result orientation, always with the will to succeed.
You have high knowledge of all standard office applications as well as of SAP BW/BO.
As our team is characterized by a global orientation, a very good command of written and spoken English rounds off your profile.
Besides these exciting tasks we offer:
Great colleagues who are looking forward to reinforcements in the team.
A workplace in the heart of Hannover.
Flexible working hours and a very good company canteen.
Many fitness and sports opportunities with HanseFit.
A job with a value-driven, family-owned company in transition that aims to be a "Thoughtful Company" pioneer in the food industry.
Has this whet your appetite? Then submit your application, together with your earliest starting date and all documentation, to our careers site: www.bahlsen.jobs