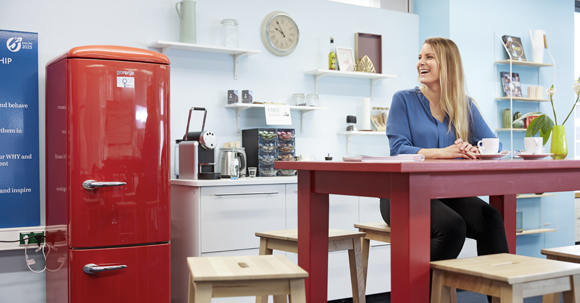 Bahlsen is one of the best-known German family businesses. Since its foundation in 1889, the name has stood for reliable, consistent and future-oriented action, well-known brands such as BAHLSEN, LEIBNIZ, PiCK UP! and RAWBITE, innovative products and profitable growth - both nationally and internationally. Bahlsen owes its continuing success to the passion of its approximately 2,700 employees. They are the heart of Bahlsen and together they face the challenges of the future: with curiosity, courage and support.
We are looking for you for our sales team in Bologna, Italy as
Junior Sales Manager (f/m/d) Western Europe Partner Markets*
Your responsibilities
As a Junior Sales Manager (f/m/d) you will be responsible for a group of countries within Partner Markets
You will be responsible for the country strategy, the targeted volume, revenue and margin results
You will support the Sales Manager in the development and execution of the strategy for Partner Markets
You will align yearly sales targets and support budgets with distributors, monitor & control execution and realisation whilst taking corrective measures where needed
You will develop and align distribution-, assortment-, promotion- and brand strategy with the distributors
You will negotiate and manage the Bahlsen shipment prices, plan and forecast the sales-development
You will report and monitor performance versus target and propose measures to improve the result
You will manage the sales-budget in line with the agreed annual budget
You will lead the understanding of the country culture, trade dynamics and competitor activity
You will steer, motivate and guide the distributor
You will entertain a close cooperation with marketing to achieve the market goals
You will periodically travel to the markets and visit trade fairs to understand the market and meet the distributors
Your profile
You have a sound economic education (ideally higher education, e.g. university, business school)
You have a minimum of 2 years of Sales experience (or comparable) in the FMCG food sector
You have a high level of analytical understanding, a good balance between strategic thinking and a hands-on mentality
You have excellent communication skills in English and Italian (another foreign language is a plus - preferences: French, Spanish, German) and you have proven your negotiation and conflict management skills
You are result driven and entrepreneurially thinking, which is supported by your sound managerial skills
You are motivated to work in an international environment. Proven experience with other cultures is an advantage
You are a team player with a high level of own initiative, who wants to move things forward
Our offer
dynamic salary package
regular training activities
highly committed local and international team
high autonomy level in driving the business to success
You will be located in our office in Bologna, Italy. The position is full-time with up to 30% travel time.
*Western Europe Partner Markets = selection of Western European markets in which Bahlsen operates through a distributor (=partner)
Does this whet your appetite? Then please apply on our career page, stating your salary requirements:
www.bahlsen.jobs