Launch of HERMANN'S – an international network for Food Innovation
How would we set up our worldwide Food System if we could start over from the very beginning? This is the question that Verena Bahlsen, Laura Jaspers and Stefan Telegdy currently ask themselves. For this reason, they launched their international platform HERMANN'S in July. Whether you are an industry expert, an innovator, a scientist or a consumer – HERMANN'S is the first platform to unite all of those key figures. The purpose of this new platform is to rethink nutrition, products and supply chains as well as to tackle the big challenges of the current Food System together.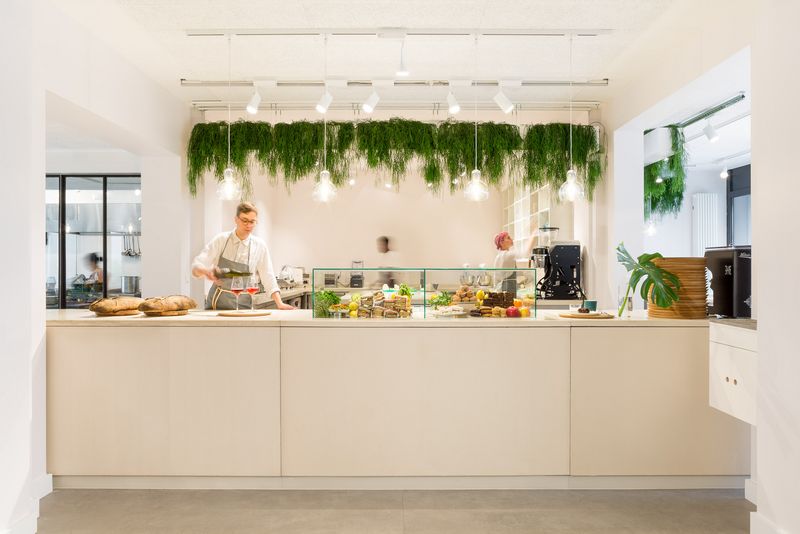 All around the world, innovators and entrepreneurs already work on alternatives for those areas of our Food System, which demands have changed drastically and which are often no longer useful to be continued in the future. The team of HERMANN'S has made it their mission to find exactly those innovators and to unite them in order to become a strong network together. Because one of the most important success criteria for the tech industry can also help to strengthen the food industry: A collaboration platform, which brings new ideas to the attention of the public and discusses these together. At the same time, the platform ensures that key figures in the food industry benefit from long-term access to innovative technologies, resources and investments. As such, HERMANN'S wants to break down the barriers within the innovation process in order to further promote healthy and sustainable solutions for the future. "As a society, it's our duty to completely rethink large areas of the current Food System," says Verena Bahlsen. She continues that everyone would benefit from this process, including the economy. "Only if we invite the people, who reinvent our world far away from the industry, to take part in the development process, we can come up with new innovative ideas." The bigger this network will grow, the cleverer and faster it will become. As such, it can drive forward the best ideas and developments.
Designed as an open ecosystem, HERMANN'S also offers everyone the possibility to make use of the network and its findings. Examples include learning from entrepreneurs, who already create new markets, or developing new products and services for the food industry together. In our Restaurant/Event-Space, which was specifically developed for this cause, we already make the future of our food tangible for everyone: The HERMANN'S Berlin provides all the space needed for an open exchange, bilateral mentoring, future-themed workshops, product tests and inspiring discussions with innovators from around the world.
Read more on www.hermanns.com.