What makes Bahlsen such a special employer, from your point of view?
Katja Wischnewski, head of Corporate Development, about her work at Bahlsen.
What makes Bahlsen such a special employer, from your point of view?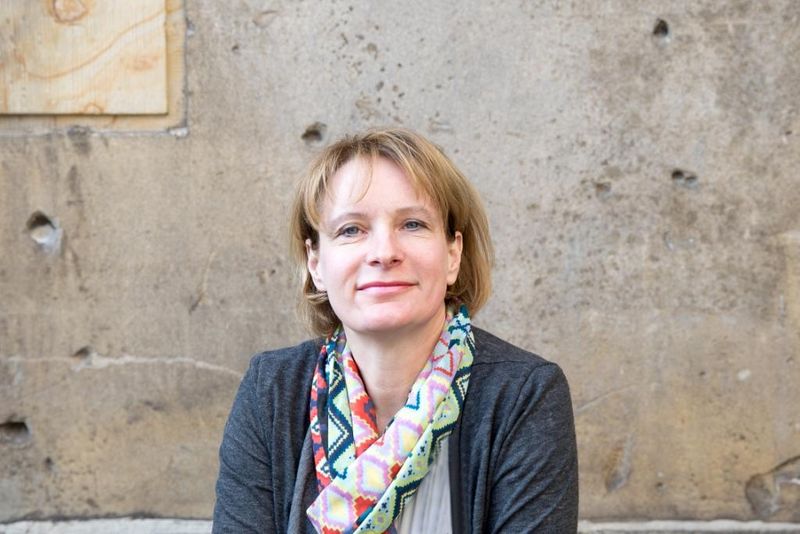 Bahlsen is open, forward-looking and willing to change. Employees are encouraged to have their own opinions, and a high degree of freedom is allowed. Importance is attached to individuality and personal relationships, as well as to respect in dealing with other people. This makes it possible for us as employees to shape the company together with regard to the challenges of the future. At the same time we are all explicitly and emphatically called upon to do exactly that. Outstanding performance is an obligation.
How did you come to Bahlsen? What qualifications and previous employment did you have before taking a position at Bahlsen?
After my university course in Business Studies in Munich, I completed a trainee programme at the bank NORD/LB in Hanover. Then I spent several years there in the internal department for management consulting and for mergers & acquisitions in medium-sized companies.
What has been your career at Bahlsen to date?
I started at Bahlsen in Controlling. In the course of the following years, this function and its tasks changed and evolved continually - structurally, in personnel, and also in terms of the content of the work. This made the tasks exciting and varied. That is one reason why I enjoyed being responsible for this area for a long time - at the end I was also responsible for IT activities. One of my most important projects was introducing a data warehouse system with the associated organisational establishment of the BICC (Business Intelligence Competence Center), which was also one of my tasks.
For approximately a year now I have been head of the Corporate Development team. As I have always been interested in issues that touch the whole company, and am more a generalist than a specialist, this is a wonderful new challenge for me.
What tasks do you have at present in your daily work for Bahlsen? Which do you personally find most exciting?
The way we see ourselves in Corporate Development is "We are a think-tank and driver of the strategy of the Bahlsen Group." As a small team, we shape the strategy programme for the group and develop it continuously in a focussed manner with a view to new opportunities and challenges. It is important to us to have our own input in order to drive things ahead. Since 2016 my team has also had responsibility for the subject of sustainability. In this field Bahlsen has a long, credible history, and here we see fantastic future potential - including the potential to differentiate ourselves from competitors.
When you think back on your work at Bahlsen in the past: what experiences have remained in your mind in an especially positive way?
Those experiences are mostly personal encounters and exciting discussions in which we talk about new courses of action and solve problems together. And of course emotional moments such as moving into the beautiful, newly renovated Bahlsen headquarters a few years ago, our annual Christmas parties there, our big celebration of the 125th anniversary of the company, and lots more.
At Bahlsen individual responsibility and scope for creativity are very important. What projects have you been able to carry out on your own responsibility?
In my first years at Bahlsen I was involved as a member of project teams on various projects, as Controlling is often an integral part of our project management. I have also been the project manager in various specialist and cross-departmental projects. One of my most important projects, as already mentioned, was introducing a data warehouse system and the associated establishment of the BICC department.
In Corporate Development there is no daily routine. We work on interdisciplinary (project) teams concerned with diverse strategic issues - ranging from new fields of business to concepts for organisational structure and internal projects on corporate culture.
Bahlsen emphasises the individual development of its employees! How have you developed in your time at Bahlsen - and how has the company supported you in this?
For those who "live" our company values, take on responsibility and perform impressively, Bahlsen offers many individual opportunities. I have learned a great deal from specific internal measures but also from external training, especially about leadership, and I want to continue to learn. In return, of course, I have to perform well - which is more than fair. There is a close connection between giving support and stating expectations. This is how I manage things in my own team.
For you personally, how can a family and work at Bahlsen be combined?
I have two children (2 and 11 years old) and work part-time as a manager at Bahlsen. It is a permanent effort to make working life and family life compatible, a task that continually stretches me. After all, the company expects 100 per cent quality from me, regardless of whether I have a part-time contract or not. I am grateful that Bahlsen has made it possible for me to have flexible part-time working hours in this position, but nevertheless at the end of the day I am myself responsible for coping with this. I know that this cannot be taken for granted and am happy that this opportunity fundamentally exists, even if - as already emphasised - this doesn't just happen but is a daily challenge. But what would life be without a challenge? Boring!
93 per cent of the employees say that they enjoy working for Bahlsen. From your personal point of view, what characterises the special working atmosphere at Bahlsen?
Emotional themes always play a leading role at Bahlsen. It was already clear in the interview when I applied for a job that Bahlsen is not an employer like any other. The discussion was very personal and quite unconventional. Alongside the hard facts, the spotlight was on the "undertones" and my system of personal values. In this way common ground and compatibility with the corporate culture were examined at an early stage. This is unusual and you have to get used to it, but it is typical of the way we work together at Bahlsen.