Bahlsen Football Cup – Football units
Team spirit, mutual support, good relationships with others and the willingness to succeed are values that we encounter in our day to day work, but also in many other areas of life. For a few years now, it has become a Bahlsen tradition to hold an international football tournament every two years for all the football fans in our company. This year, the tournament took place at the beginning of September in Poland. Poland hosted the cup for the first time ever following the tradition that the winner of the previous tournament will host the next one. And two years ago, the winning team was Poland.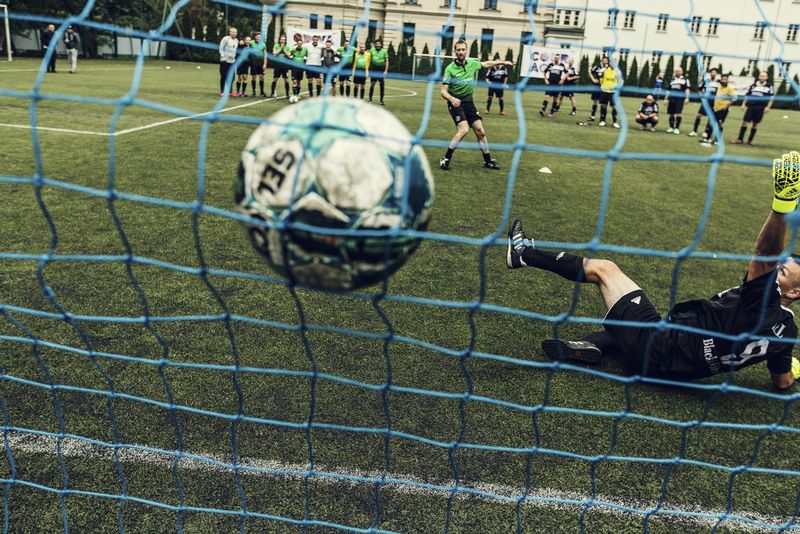 On 2nd of September, eight teams in total competed against each other on the lawn belonging to the sports club "Nadwiślan" in Krakow. The teams represented the head office from Hanover as well as Bisquiva, the production plants Berlin, Varel, Barsinghausen and the logistics centre Langenhagen. The Bahlen site of Skawina even sent two teams. There were two match areas, which were named after our company values "curiosity" and "courage". Our third company value "support" was represented through the stands and galleries, from which the fans loudly cheered on their colleagues. Professional football referees supervised the matches and the tournament's reporter was none other than Michał Trela - editor at the Polish sports magazine "Przegląd Sportowy".
The overall winner of this year's Bahlsen Cup was the team from the head office in Hanover "aka MARS attac". Beating the "Dream Team" from Skawina (place 2) with a 1:0, the head office team ensured that the games are coming to Hanover in 2019.
Aside from the football matches, there were a range of fun activities for both players and fans to enjoy. These included a competition to score goals, which simultaneously measured a player's kicking power. Furthermore, for the younger fans, there was face painting and the opportunity to get a Henna tattoo.