We support the climate
Since 2013 Bahlsen supports the international schools initiative Plant for the Planet and regularly holds at all our sites Plant for the Planet academies, where children are trained to be climate ambassadors.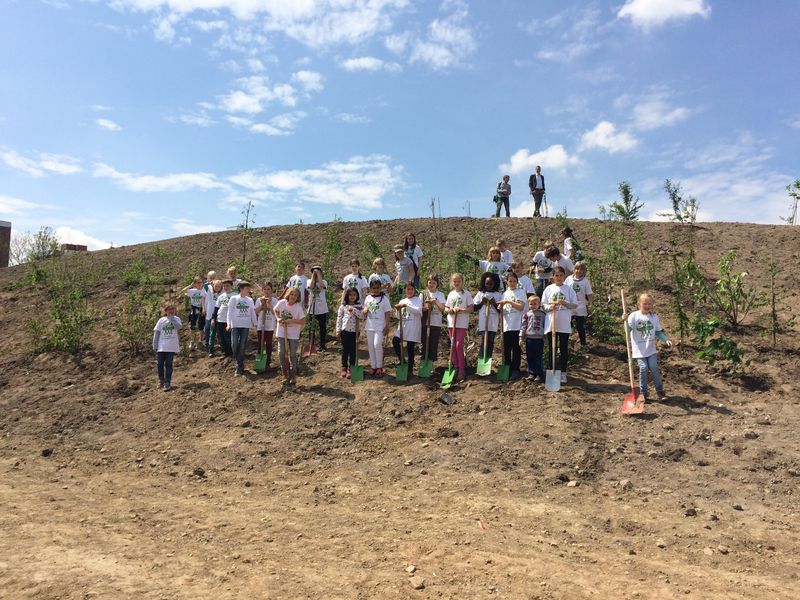 Mid-May for the first time, a plant for the planet academy at the same time across different locations in Varel, Barsinghausen (both Germany) and Skawina (Poland) took place.
On all three locations in total, we planted on one day 139 trees and 82 children became climate ambassadors. With this activity, we came our target of 125,000 trees a little bit closer. Already round about 75,000 trees are planted.
Our young climate ambassadors had a lot of fun on this day. A special highlight for them was, that the three locations were connected with each other via livestream and they were able to see what happened at the other locations.